TheSushiDragon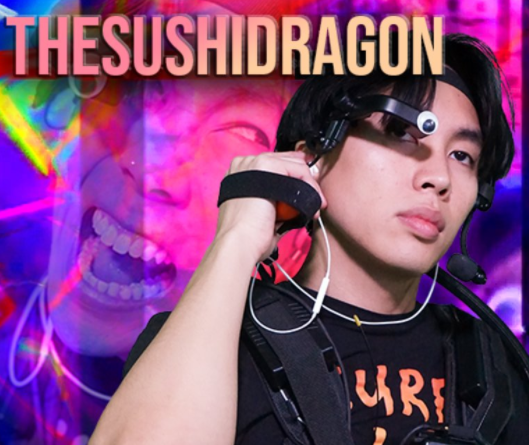 TheSushiDragonis a twitch streamer who usesTwiddler 3one-handed keyboard and mouse controllers (one per hand) along with aVuzix M4000 smart glass display that lets him interact wirelessly with a very complex visual manipulation system.  Lots of cameras are involved, including one on a robot that follows him around.  He streams regularly on twitch, and it's extremely interesting to see the amount of real time improvisational control he wields.  Here's yesterday's 6-hour stream where he plays around with the system:

      https://www.twitch.tv/videos/1122527149

Unique and next-level, he's like a combination of Eboman (live camera-heavy visual manipulation), Onyx Ashanti (creativity and enthusiasm) and Steve Mann (wearable computing).